Cavaillon
Departement of Vaucluse - Pop.: 27,000 inh.

Between Avignon (20km) and Aix en Provence (54km).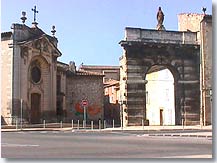 Cavaillon is strategically placed at the crossways of several roads.

It is easy to get to places from here, and one can make short journeys for a day's visit either to the Alpilles or the Luberon.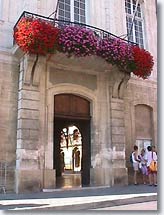 In the Luberon, there is the regional nature reserve to see, and its many perched villages to admire.

In order to make your visit worthwhile, the Tourist Office can provide you with information on different excursions with themes such as the ochers of Roussillon, the lavender of Lagarde d'Apt, or the stained glass windows of Gordes.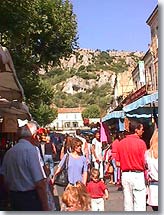 For most French people Cavaillon means first of all -melons! Here it is the king of the market and the merchants will show you how to choose them.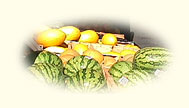 The most important is the weight: the heavier it is, the sweeter and juicier. It it is to be eaten the same day then the stem must be cracked and ready to fall off!

After a tour through this market teeming with local produce other than the star melon,one comes to realize that the farmland outside the city is rich and bountiful.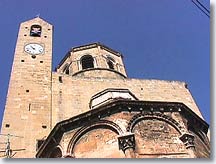 But Cavaillon has other attributes to boast of apart from melon! The green St. Jacques's Hill in the heart of the city allows one to have a walk in the country only two steps away from the shady cafe terraces or shopping in the pedestrian streets. From the top there is a magnificent view of the city itself, and continues all the way to the plains of Apt, the Luberon, and the Alpilles.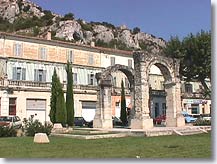 Cavaillon has a rich cultural heritage which one can discover while strolling through the old city. Besides the pretty little streets and squares decorated with flowers, there is the most beautiful synagogue of Europe (18th c) and its museum,a twelfth century cathedral and cloister, a first century Roman arch, and many lovely old homes.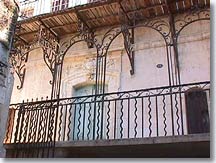 The national historical monument society has prepared guides and maps of the city to help you visit and understand Cavaillon's history: its Jewish heritage, Roman period and the time of the popes.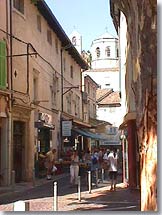 A cycling itinerary has been marked out between Cavaillon and Forcalquier (100km.) far from the main roads, throughout forests and villages, giving plucky cyclists a true feeling of Provence and of those who live there !







What to see:
Roman arch (1st c.). Cathedral and Cloister (12 thc.). Porte d'Avignon.
Chapel du Grand Couvent. 18thc. synagogue and museum.
St. Jacques Chapel and Hermitage. Hotel Dieu Museum.


Leisure activities:
Monday morning market. Hiking, Horseback riding. Mountain biking.
Swimming pool. Tennis. Climbing. Fishing. Squash. Cinemas.
Various summer events.


Accommodation:
Hotels.
Hotels.
Bed and breakfast.
Holiday rentals.
Campsite.


Neighbouring towns and villages:
L'Isle sur la Sorgue (8km), Robion (5km), Cheval Blanc (5km), St Remy in Provence (20km).