'; //-->
Beaurecueil
The Bouches du Rhone Departement - Population : 588 inh.



8 km east from the centre of Aix en Provence via the D17.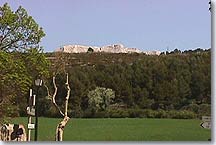 Beaurecueil is a small, peaceful village at the foot of Mount Sainte Victoire.
Although it is away from the region's busy highways, Beaurecueil is not far from the centre of Aix en Provence.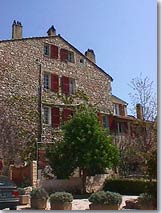 After having followed a very pretty road bordered by delightful countryside dotted with reddish rocks, vast flat fields and flowering trees, you will arrive in the village by passing in front of the "château de Beaurecueil". This imposing residence is today a retirement home.
Lovely bourgeois properties can be found nestled in the countryside.
Magnificent walks can be taken around the village, and it is not uncommon to come across groups of amateur painters with their easels propped up in the middle of this beautiful natural environment.






What to see:
Sainte Marguerite Church.
Parc Departemental de Roques Hautes.


Leisure activities:
Hiking, mountain biking. Horse-riding.
Market, Tuesday and Saturday morning at Le Tholonet.
Pentecoste : Village festival.


Accommodation:

Hotels.
Restaurants.


Neighbouring towns and villages:
Le Tholonet (3km), Saint-Antonin (4 km), Meyreuil (6km), Aix en Provence (8km) and Puyloubier (12km).