Le Rove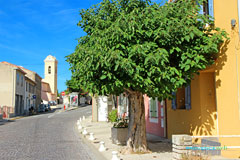 Two steps west of
Marseille
, the small village of Rove stands peacefully along the sea bordered by the charming creeks of
Niolon
and
La Vesse
on the Blue Coast between Estaque and
Carry le Rouet
.
Strategically located at an equal distance between the airport and the city of Marseille, you will arrive at the Rove after passing the Resquiadou Tunnel, via the regional road 568 which crosses the village.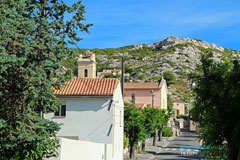 Surrounded by nature, a preserved area, scrubland, creeks and fragrant hills, Le Rove is fortunate to have 2000 hectares classified since June 2013.
You will discover the village houses quietly aligned, colorful, the oldest have been renovated. Most Rovenains work in Marseille, it must be said that by train, Marseille St Charles station is only 20 minutes from the Rove.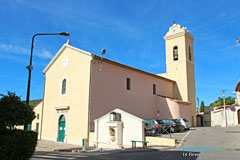 There are wonderful walks around the village. One of the most beautiful will guide you through the creeks of
Niolon
and
La Vesse
. Many people from Marseille come here by boat to cool off and anchor quietly in its small fishing port which is still inhabited.
On foot you will reach the cove by a small path which crosses the garrigue which will lead you either to Niolon or to Vesse on the opposite side.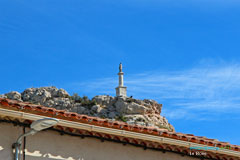 The bravest (and well-dressed) can join the nearby creeks along the blue coast and the forts of Figuerolles and Niolon, vestiges of Napoleonic fortifications from where you will have a spectacular panoramic view of the Mediterranean and Marseille.
The Rove has an interesting heritage on its territory, including the maritime tunnel channel over 7km and 22 meters wide which links the Port of Marseille and the Etang de Berre. Built in 1927 under the Estaque chain, it has been out of service since 1963 following a collapse.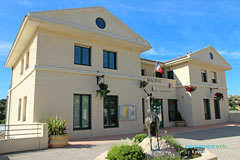 In front of the town hall of Le Rove, you will notice the statue of the goat, symbol of the city, because Le Rove has always been the favorite land of goats.
Known for the quality of its richer and more fragrant milk than alpine goats, it is only with Le Rove goat that we make the local specialty, the famous Rove bush, a kind of small goat cheese fresh. It goes without saying that you will not leave Le Rove without having tasted it.
What to see
Saint-Michel chapel: 13th century Romanesque chapel, former Templar base restored in 1997. Camp de Laure: fortified housing of the second millennium. The forts of Figuerolles and Niolon, vestiges of Napoleonic fortifications.
Accomodations
Holiday rentals.