Ensues la Redonne
21 km west of Marseilles take the A55, then the D568.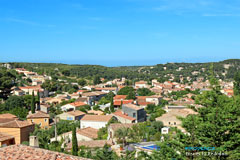 Ensues la Redonne is a little village situated between
Marseilles
and
Martigues
along the Estaque range.
The village is in a preservation area which is still quite wild: 80 per cent of the area is covered by arid scrub land and pines.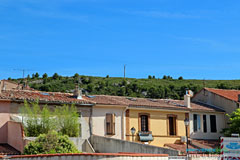 The village lies inland from the coast, sheltered from the wind by the wooded plateau of Graffian.
Looking out over the sea, Ensues la Redonne boasts some lovely bays and calanques (deep inlets) which extend all along the coast.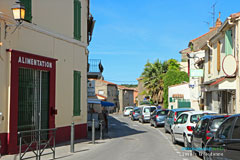 Visitors can choose their favourite from among La Madrague de Gignac, La Redonne, Les Figuieres, Le Petit Mejean and Grand Mejean.
You can explore them all, walking along little lanes which look as though they might lead you to the end of the world.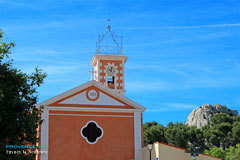 One especially beautiful way-marked walk takes you along 5 km of paths which have been specially laid out, winding their way between ochre-coloured rocks and pines and plunging down towards the sparkling sea. The route is signposted from the calanques.
You can also go walking in the Ensuès hills, in the protected coastal area, exploring the wonderful vegetation typical of
Provence
and specific to the
Cote Bleue
(please note: there is no access in July and August because of fire risks).
What to see
Parish church.
Calanques, harbours.
Leisure activities
Market on Wednesday mornings (centre of the village).
Water sports, fishing.
Walking and sea trips. Horse riding.
Accomodations
Vacation rentals. Furnished rentals.