Marseille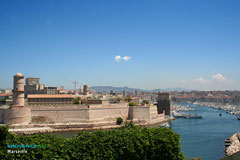 Although part of the region of
Provence
, Marseille has a soul of its own. Founded in 600 b.c. by the Greek sailors of Phocaea, this great city is the oldest in France and surely the most complex.
Second largest city in France and the largest commercial port, Marseilles, in the time of the French colonies, was the gateway to the Mediterranean.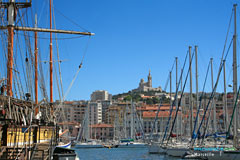 Today Marseilles remains a capitol of southern Europe, cosmopolitan and exuberant, with its picturesque old port, its Bouillabaisse and its folklore.
Difficult to know, Marseilles does not open itself up to visitors spontaneously.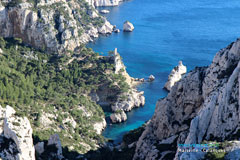 City of contrast with its old districts (Le Panier near the old port), its luminous ledge facing the sea, its wild creeks which plunge into the deep blue waters on 20 km of coastline until
Cassis
, Marseille shines on
Provence
by the economic role it plays there..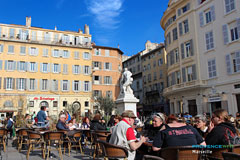 The port, the airport, the petroleum industries and the strong demography, but also the technopoles assure him this ascendant reinforced by a strong scientific, artistic and cultural vitality.
To discover its Baroque beauty and soak up its personality, do not hesitate to leave the heart of the city center, each district (there are more than 100) is a small Provencal village with its church, its plane trees, its bowling ...
After climbing to Notre Dame de la Garde, patron saint of sailors enthroned at 162m above the sea, you can go to l'Estaque in the footsteps of
Cezanne
or to La Treille at the foot of the hills of
Marcel Pagnol
. Marseille can also be discovered by the sea.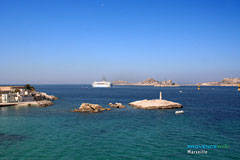 The Frioul Islands with the
Chateau d'If
(and its legend of the Count of Monte Cristo) offer a beautiful perspective of the Marseille city.
What to see
Cathedral of the Major.
La Vieille Charite (old quarter of Panier).
Notre Dame de la Garde (a 19th century basilica).
The Jardin des Vestiges (ruins).
the Palaces of Longchamps and Pharo...
Bed and breakfast
Holiday rentals