'; //-->
Pelissanne
The Bouches du Rhone Departement - Population : 10,156 inh.



5 km east of Salon de Provence and 30 km north-east of Aix en Provence.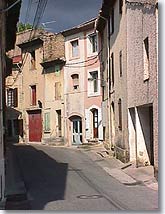 Situated in the centre of the Bouches du Rhone, near Salon de Provence, Pelissanne is a large village bordered by the banks of the Touloubre. As you look around, you will discover an amazing village with a labyrinth of streets which wind around the old centre of the village.
The spiral layout of the village means you will have to explore Pelissanne on foot, since none of the four roads which converge on Pelissanne actually penetrate to the heart of the village. Pelissanne forms a link between the areas of Salon, Aix en Provence, the valley of the Durance and the Alpilles, all of which are less than 50 km away.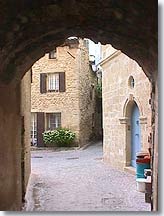 Pelissanne has preserved some lovely 16th and 17th-century houses - the facades have been carefully restored, making the most of the windows, which are often brightened up with flowers. This lends a touch of elegance to these little narrow lanes which can sometimes be rather dark.
At the corner of Rue Carnot and Rue Clemenceau you will notice a fine 16th-century building erected on the site of the old ramparts. It gives an idea of the prosperity and elegance of the architecture of the period. A little further on, between the old part of the village and the Place Pisavis, the "Portalet", a gate which is also known as the "Porte Neuve", dates from when the ramparts were constructed (beginning of the 15th century).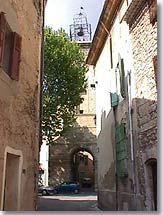 During your walk you will come across 17th-century buildings in a more rustic style - thick, heavy old doors with huge keys - as well as more recent buildings which are of little interest architecturally or historically.

This mixture of styles from one street to the next makes the village rather unusual and keeps the visitor in suspense: will the bend at the end of the road reveal a superb 15th-century facade, a shady little courtyard or a traditional village house?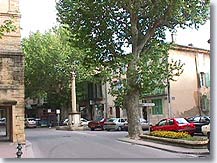 Before you rejoin the main street, lined with shops and little terrace cafés, you will see the Pelican Fountain (by JB Louche and Bernus) which represents the arms of Pelissanne and was listed as a listed historical monument in 1942.






What to see:
15th-century belfry.


Leisure activities:
Market on Sunday mornings.
Wine festival in mid-October.
Walking. Summer events.


Accommodation:

Holiday rentals.


Neighbouring towns and villages:
La Barben (2 km), Aurons (4 km), Lançon de Provence (6 km) and Saint Cannat (12 km).