'; //-->
Saint Cannat
The Bouches du Rhone Departement - Population : 5,782 inh.



15 km west of Aix en Provence via the N7.



Saint Cannat is a village not far from Aix en Provence which takes its origins from the "Saint Ermite", later the "Evêque de Marseilles" who called it Canus Natus and gave the village its name. This dates back to the 5th century.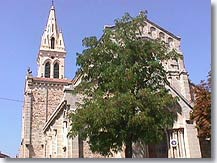 While walking around Saint Cannat, you will discover several 17th and 18th century fountains, old communal washing areas and door-ways which are the remains of the medieval ramparts.
Don't miss the village museum which will explain the rich history of Saint Cannat.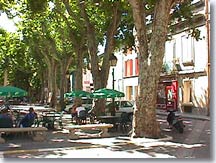 The exhibits are devoted to Provencal garments, agricultural tools, the 1909 earthquake and to "Bailli de Suffren", who was one of the most famous French sailors at the time.
He was born in 1729 in the chateau which today houses the townhall and the museum.






What to see:
Parish church.
17th century Chapelle de Saint-Cannat.
Village Museum (history, costumes and tools, photographs...).


Leisure activities:
Hiking (sign-posted trails).
Open-air swimming pool. Tennis. Boulodrome
Horse-riding. Parc des Automates.
Tuesday morning market, village centre.
Festival for the 14th of July (arts and crafts fair, aioli).
Last Sunday in July: pottery market.
First week-end in September: festival, antique fair, exhibitions.
October and November: Festival for young people.


Accommodation:

Rural holiday cottages (gites).
Vacation rentals.


Neighbouring towns and villages:
Lambesc (3km), Rognes (5km) and Salon de Provence (18km).