'; //-->
Saint Zacharie
The Var Departement - Population : 5,173 inh.



On route N560 which links St. Maximin (17 km) to Aubagne (17 km) and Marseille (36 km).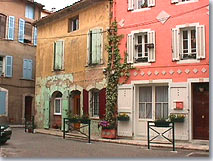 Situated at the foot of Ste. Baume massif, at equal distance to Marseilles, Aix en Provence and Brignoles (35km), St. Zacharie is a pleasant village sprinkled with fountains.
In the summer you will appreciate the cooling sources of Huveaune and Nayes which are 1,5km. from the village in the countryside.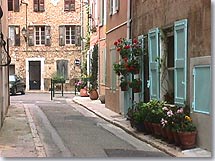 In the past, this village was reputed for its ceramics. Several ancient ovens are still standing as witness to those times (until a museum is built!).
The old church (11th to 17th c.) has been remodeled throughout its different periods, from Romanesque to semi-Gothic, and is classified as an historical monument. There are many walks where you can discover the splendid landscapes in the environs of St. Zacharie.






What to see:
St. John the Baptist Church.
Chapel of the Penitents.


Leisure activities:
Hiking: (GR 9).
Tennis. Mountainbiking.


Accommodation:

Bed and breakfast.
Holiday rentals.


Neighbouring towns and villages:
Auriol (7 km), Nans les Pins (9 km) and Rougiers (13 km).