'; //-->
La Bouilladisse
The Bouches du Rhone Departement - Population : 6,147 inh.



Between Aubagne (14 km) and Aix en Provence (30 km) on the A52.


Located strategically in the heart of the Marseille-Aix-Aubagne triangle, the village lies along the route of the N96 which goes through the center of the village.
We can't really say that the village has an interest for tourists but their are some beautiful provencal landscapes in the surrounding small hamlets.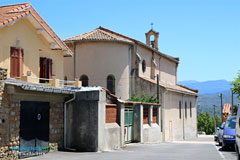 Among the nine hamlets which make up the commune old Bouilladisse, the Boyers, the Pigeonnier, the Gorguettes and the Tournon... are the most interesting to visit, but the best is definitely the Boyers.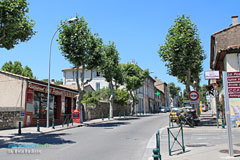 Lying at the foot of the Regagnas hills, Janet's cave, the Ratepenade, the Escargot and Tonneau caves all bear witness to their neolithic past.
If you follow the banks of the Merlançon river, there are a number of pleasant walks amongst the pine trees and vineyards.






What to see:
Parish Church.
The Boyers hamlet (3 km from the center).


Leisure activities:
Walking/Hiking.
Tennis. Boulodrome.
Summer Events.


Accommodation:

Hotels.
Holiday rentals.
Restaurants


Neighbouring towns and villages:
La Destrousse (4 km), Peypin (4 km), Auriol (6 km), Roquevaire (6 km) and Cadolive (6 km).