Châteauneuf les Martigues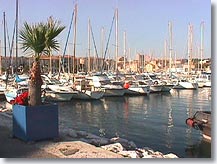 Marina Located between
Martigues
and
Marignane
, and a stone's throw from the sea, Chateauneuf les Martigues is a lovely little town nestling at the foot of the Estaque hills.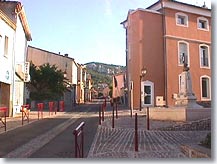 The town is strategically located in close proximity to a major conurbation, with easy access to main roads and motorways.
Its inhabitants are able to commute over considerable distances without having to spend too much time travelling.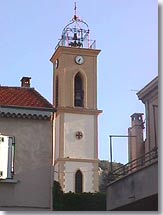 When you arrive at Chateauneuf, you will immediately be surprised by how close the rocks and cliffs are that overlook the town. You will be able to explore the ruins of a castle which was first mentioned in the 11th century: the Castrum Novum, and a village built outside its walls.
Today these ruins overlook the modern town of Chateauneuf. As you walk along the streets of Chateauneuf town centre, you will find some beautifully renovated cobbled streets close to the town hall, and a beautiful completely white church standing proudly nearby.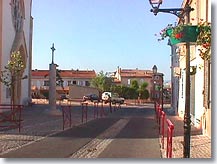 Chateauneuf les Martigues is also renowned for its archaeological site at La Font aux Pigeons where several excavations have taken place. The finds from these digs are presented at the
Musee des Amis de Castrum Vetus
.
The collection covers the prehistoric, Celto-Ligurian and Gallo-Roman periods, and includes grattoirs, axes, ceramics, oil lamps and various coins. One room is devoted to local geology, and another presents the history of the town's lords from 1150 to 1789 (coats of arms and family trees).
Leisure activities
Hiking. Horse-riding. Climbing.
Tennis. Marina. Nautical centre.
Fishing. Beach Diving.
Cinema. Exhibitions.
Summer events.
Accomodations
Hotel.
Bed and breakfast.
Holiday rentals.
Campsite.