'; //-->
Fuveau
The Bouches du Rhone Departement - Population : 9,811 inh.



15 km south-east of Aix en Provence via the N96.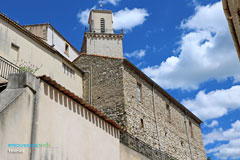 Fuveau is a charming town which has undergone some expansion in recent years while successfully keeping its Provencal identity.
Clustered around the church which dominates the village, Fuveau is strategically situated between Aix en Provence and Marseilles with the superb back-drop of the Mount Sainte-Victoire in the distance.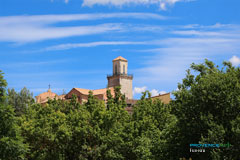 There is also a splendid view of the Sainte-Baume, the Olympe, the Aurelien and the surrounding countryside.
The roads in the old village will lead you to the 14th century St Michel church and you will come across superb ancient door-ways and the "chateau des Peyssonels" enroute.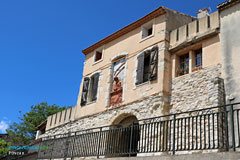 You can also take the rue Rondet (behind the church) which has a marvellous view of the "chaine de l'Etoile" and the famous Mount Sainte-Victoire.
Visitors keen on golf will enjoy the 18-hole course at the Chateau de l'Arc, where there is also a luxurious hotel-restaurant (4-stars).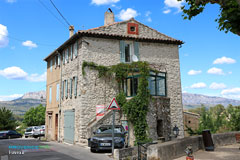 You can also visit the Urban Transport Museum via its extensive collection of wagons, tramways, locomotives and trolleybuses.
Children will be enchanted by the tour on the "petit train" which leaves from the gare SNCF de la Braque, while the older ones will no doubt appreciate the carriages which date back to 1920...






What to see:
Saint-Michel Roman chapel.
Urban Transport Museum (gare SNCF de la Barque).


Leisure activities:
Hiking, mountain biking.
Tennis. Boulodrome.
18-hole golf course: Chateau de l'Arc.
Market, Monday and Thursday mornings.
Arts and crafts fair and Writer's Workshop, first weekend in September.


Accommodation:

Hotels.
Bed and breakfast.
Vacation rentals.


Neighbouring towns and villages:
Greasque ( 4 km), Mimet (6km), Gardanne (7km) and Aix en Provence (15 km).