'; //-->
Greasque
The Bouches du Rhone Departement - Population : 4,090 inh.



22 km south-east of Aix en Provence via the N96.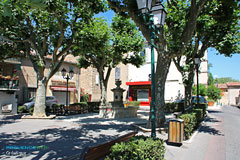 Greasque is situated in the privileged triangle formed by Aix en Provence, Aubagne and Marseille.
Built practically at the foot of Mount Sainte-Victoire, Greasque is surrounded by 320 hectares of pine and oak-trees, and is only 30 minutes from the sea.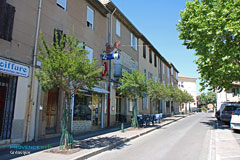 Greasque is an ancient mining town which has witnessed the entire history of this industry in Provence.
The renovation of the Hely d'Oissel mine-shaft is now transformed into a scientific and technical mining museum.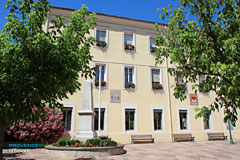 Greasque is fortunate to have the 17th century chateau which once belonged to the De Castellane family.
The chateau has superb gardens that have been especially laid-out to take advantage of the area's natural beauty and enables visitors to happily while away the time under the ancient old trees.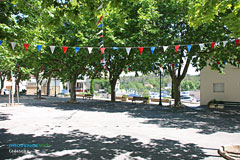 The 320 hectare forest of the Domaine Communal which surrounds Greasque offers numerous leisure activities including walks, jogging, horse-riding on the path-ways or mountain biking... everyone can find something to do!






What to see:
17th century Chateau and garden.
Scientific and Technical mining museum :
Hély d'Oissel mine-shaft museum, classed as an historic industrial monument.
The Euves roman road.


Leisure activities:
Hiking. Tennis. Basket. Boulodrome.
Pine-forest walking-track. Mountain bike circuit.
Market, Tuesday and Friday mornings.
Arts and crafts fair, antique fair, cultural events.
Festival, first weekend in June.
Sainte-Barbe Festival, 4 December, Christmas traditions, exhibitions, sales...


Accommodation:

Bed and breakfast.
Vacation rentals and gites.