'; //-->
Plan d'Orgon
The Bouches du Rhone Departement - Alpilles Nature Park - Population : 3,368 inh.



Located 14 km east of Saint Remy de Provence, 5 km from Cavaillon and 24 km from Avignon.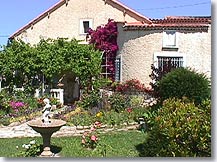 Plan d'Orgon is located in the Alpilles, between Cavaillon and St Remy de Provence. Anyone travelling between the Luberon and the Alpilles, is virtually bound to pass through this village. Plan d'Orgon is located on the crossroads of the two most frequently used routes: the N7 linking Avignon to Aix en Provence and the D99 which links Cavaillon (and the Luberon) to Saint Remy de Provence (and the Camargue)... As you can imagine a great many cars and trucks pass throug... not to mention the A7 motorway which is 3km from Plan d'Orgon !!!

So Plan d'Orgon is not strictly speaking a tourist centre. It has little heritage to visit and discover.
You'll stop at the red light on the crossroads of the N7 and D99, but then you'll carry on to other more interesting villages.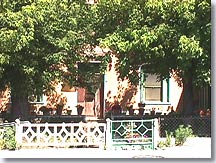 The main advantage of this village is its excellent strategic position as a touring centre to easily visit the whole region.







What to see:

Leisure activities:
Sunday morning market.
Walking. Tennis.


Accommodation:

Hotel.
Bed and breakfast.
Vacation rentals.


Neighbouring towns and villages:
Orgon (4 km), Mollèges (5 km), Saint Andiol (5 km), Cavaillon (5 km) and St Rémy de Provence (14 km).