'; //-->
Rousset
The Bouches du Rhone Departement - Population : 4,828 inh.



21km east of Aix en Provence via the A8 or the N7.


Rousset is a large village situated near Aix whose territory extends to the foot of Mount Sainte-Victoire. It is surrounded by beautiful country-side, filled with vine-yards and olive-trees.
The Rousset region is divided into 2 distincts parts: the village north of the A8, and the industrial zone on the other side of the high-way which is home to numerous industries and the southern part of the village.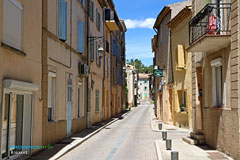 On the outskirts, new sub-divisions have recently appeared.
None of the development however, has spoilt the view over-looking the picturesque agricultural plain on the banks of the Arc river.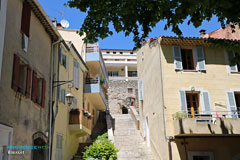 While walking in the village, you will discover numerous paved streets, bordered by typical Provencal houses.
You can soak up the atmosphere at one of the cafés shaded by the immense plane trees in the "place de la mairie". Behind the town-hall, you will find the Rousset church.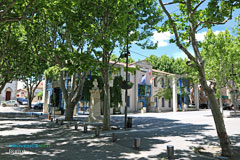 There are few historic monuments or tourist attractions, but you will find two treasures here : excellent quality olive oil and exceptional vineyards which produce a well-known wine - reason enough to make a detour.
Not to mention the warm welcome from Rousset's residents.






What to see:
Church erected in 1861 by Mrs Chalendon


Leisure activities:
Hiking. Boulodrome.
Tennis. Sports field. Sports stadium.
Wednesday morning market.
May: Theatre Festival.
Beginning of Juin: Arts and crafts fair.
End of August : Fête de la Saint-Privat.


Accommodation:

Hotels.
Bed and breakfast.
Holiday rentals.


Neighbouring towns and villages:
Châteauneuf le Rouge (5 km), Peynier (5 km), Puyloubier (8 km) and Fuveau (8 km).