'; //-->
Peynier
The Bouches du Rhone Departement - Population : 3,373 inh.



25 km south-east of Aix en Provence via the N7 then the D596.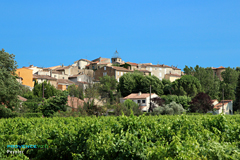 This pretty Provencal village is situated only a few kilometres from the departmental border of the Var,in the heart of the Arc valley between Mount Sainte-Victoire and the "chaîne du Regagnas".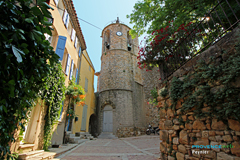 Built around its Roman church, Peynier has preserved the medieval aspect of its past.
By walking in the narrow labyrinth-like streets you will discover some 16th century houses which have been painstakingly restored and lend much character to the town.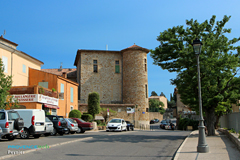 The village outskirts are equally agreeable and superb countryside surrounds this pretty, Provencal settlement.
At the base of the village, you will find a huge chateau constructed in the mid-17th century - unfortunately is not open to the public. History-lovers will enjoy visiting the Saint-Pierre chapel. Dating back to 1098, it is situated behind the cemetery and was previously the ancient parish church.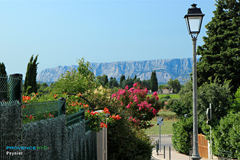 Lovers of old stones can go and visit the Saint-Pierre chapel built in 1098 which is located behind the cemetery and which was previously the old parish church.
Also stop at the village Oustaou (tourist office), all year round there are various exhibitions of painting, photographs with among others a beautiful collection of 23 species of Orchids.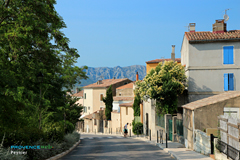 You can walk along the charming road which links Fuveau to Peynier (the D57A), and discover the superb countryside.
You will come across the "Hameau des Michels", pretty forests, valleys planted with grape-vines and beautiful houses nestled amongst the nature... it's idyllic !






What to see:
11th century Chapelle de Saint-Pierre.
Saint-Julien parish church.
17th century Renaissance-style chateau.


Leisure activities:
Hiking, Mountain biking.
Tennis. Walking. Sports stadium.
Archery. Boulodrome.
Friday morning market.
St Pierre Fair, the first Sunday in August
(Painting exhibition by the artists of the Arc valley).
Fete des Michel, beginning of September, (aioli celebration).
Year-round art exhibitions at the tourist office.


Accommodation:

Bed and breakfast.
Holiday rentals - Gites.