Simiane Collongue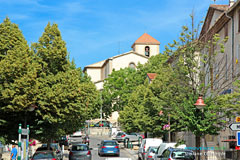 Simiane-Collongue is a picturesque village located halfway between
Aix en Provence
and
Marseilles
.
The commune sits in the bottom of a small valley at the foot of the Pilon du Roi hill(710 m), on the green northern slopes of the Chaine de l'Etoile.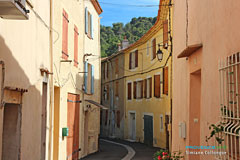 The Castrum rock with its look out tower dominates over the ancient streets of the village.
The "Tour Sarrasine or Tour de l'Horloge" (dates back to the XIII° century). The narrow streets lead up to the Parish Church Saint-Pierre.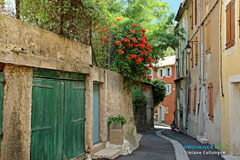 On Saturday mornings, on the "cours des Héros" a colourful market takes place around the ancient mossy drinking fountain.
Further away at the foot of the historic Saracen tower views extend over the plain of
Aix
and the Sainte-Victoire mountain. Around the historic village you can also see the newer housing estates which have been built on the sunny plains..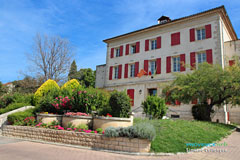 On the Pilon du Roi hill, nature and the forest reign supreme. This 2,400 hectare haven of peace is a paradise for walkers and nature lovers.
Discover the small paths which wind their way to the ancient hamlets of the Freres, St Germain, or les Putis as well as the the Marres.
From the heights of the Pilon du Roi (710m) and the Col Saint-Anne (691m) you have wonderful views over the bay of
Marseilles
and the
Aix en Provence
area.
For those who enjoy archeology don't miss the archaeological museum in the basement of the Town hall which displays remains which have been found in the village, including some items which date back to prehistoric times.
What to see
Roman chapel St Germain XI°.
Church St Pierre XVIII°.
Hotel de Ville XVIII° (former chateau).
Saracen Tower XIII° (pentagonal exterior, and square interior).
Archaeological Museum.
Leisure activities
Walking. Boulodrome.
Local Market Saturday Morning.
Music festival in June with "soupe au pistou").
End June Fete de la St Jean (parade, village dance).
July, Fete de la St Eloi (fair, cart parade).
August, Fete de la St Germain (procession, hunters festival).
Sardine festival in September (grilled sardines).
Ploughing festival (races).
Xmas : Midnight Mass, Nativity Scene.