'; //-->
Entrages
Alpes de Haute Provence Departement - Population : 113 inh.



From Digne les Bains, take the D 20 for 3 km, than turn onto the D 120 for 4 km.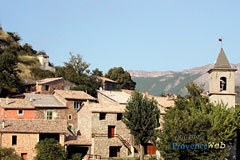 Entrages is very close to Digne les Bains but is also at the end of the world, since the road terminates here.
Entrages can pride itself on having seen Napoléon march past on 4th March 1815, arriving from the Corobin Pass before stopping for the night at Digne.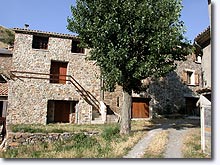 Entrages is built on the hillside, in a beautiful unspoilt setting of wooded hills, vast meadows where sheep graze, outcrops of black marl clay creased like an elephant's skin.
Above the village are rocky ridges topped with grass. Here old stones reign supreme, in all their shades of grey.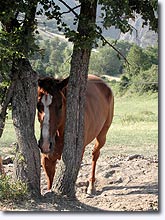 There are no notes out of tune, as Entrages shows off to its admirers the ancient houses with bulging walls, built in tiers, and occasionally rather lopsided ...with its streets overgrown with grass,a mysterious medieval atmosphere emanates from the village.
On the church square, with its beautiful round fountain, you will no doubt meet some of the happy inhabitants of this charming village, sitting chatting under the lime trees: young or old ... but also sheep, horses, hens, cats and dogs!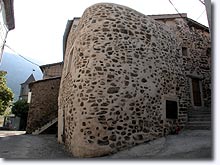 At the end of the square, nature takes over ... and the hiking paths begins.
Why not go for a little stroll to the top of Le Cousson (1516 m) for example, where Pierre Gassendi, a native of Champtercier, used to carry out astronomical observations in the 17th century!






What to see:
Geological curiosities ("time trail").
19th century church.
Lavender distillery.
Chapel of St Michel du Cousson (at the top of Le Cousson): above its doorway is a Merovingian stone.


Leisure activities:
Hiking (to the peak of Cousson, Corobin pass, or La Clappe pass).
Yoga lessons.


Accommodation:

Holiday rentals.
Hotel (at Les Clues de Chabrieres).


Neighbouring towns and villages:
Digne-les-Bains (7 km) and Chaudon-Norante (17 km).