'; //-->
La Palud sur Verdon
Departement of the Alpes de Haute Provence - Verdon - Pop.: 400 inh.



On route D952, between Castellane (25km) and Moustiers Sainte Marie (20km).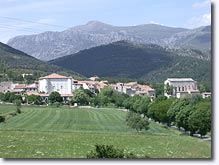 La Palud is one of the most important places in the region for visiting the Verdon Canyon.

It is a perfect spot for a vacation in the great outdoors: pleasant sports and learning too.

The center of the village is the starting point for a tourist trail that takes you along the "route des Crêtes" (the crest road) where you will have a 23km. view of the great canyon.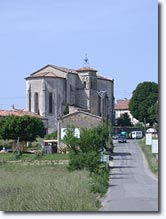 There is plenty of hiking and mountain biking around the village and in the summer, swimming in Lake Ste. Croix. For those hardy spirits there is a large choice of white water sports.

La Palud was once a potters' village, and the tradition for local products has continued. Here you will find trout and crayfish, baby lamb with Provençal herbs, lavender honey, truffles, ham, and country bread.

In Palud the air is fresh, it is far from city pollution, and is in the middle of a geological reserve..!




What to see:
18th c, castle. 13th c. belltower.


Leisure activities:
Hiking or mountain biking : 4 canyon trails, 4 ridge trails, 3 trails around the village, 3 marked for mountain biking.
Climbing : easy up to levels 5 to 8b and about 100 easy trails in the Escales cliffs.
White water : kayak hydrospeed, rafting (river technics III to IV.)
Horseback riding : outings of 3 or 2 days in the mountains, plateaus, and crests.
Hang gliding, paragliding : many sites for taking off.
Bungee jumping : at the Artuby Bridge, 182 m. high !


Accommodation:
Hotels.
Bed and breakfast.
Holiday rentals.
Campsites.


Neighbouring towns and villages:
Rougon (10km).