'; //-->
Aubignosc
Alpes de Haute Provence Departement - Population : 575 inh.



On the A51 and the RN85 between Château-Arnoux (5km) and Sisteron(8km).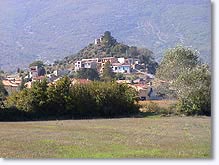 Aubignosc is a small settlement not far from Sisteron, on the edge of the Durance river, served by two large highways - the RN85 and the A51 (an exit leads to the town).
Aubignosc stretches over a wide area with the old village at the centre made up of historic houses, a church and the sole bakery.
Behind the old village, a new residential area is being built.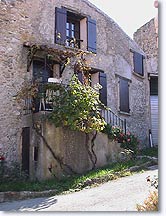 Other houses are scattered around the place. Aubignosc is not like a typical Provencal "touristy" village, instead it is a town undergoing major economic development which is slowly trying to preserve certain areas, while maintaining an agreeable lifestyle
A dozen businesses have already opened up in Aubignosc, although most of the inhabitants work in Sisteron. Aubignosc is definitely strategically situated !






What to see:
Parish church.


Leisure activities:
Boulodrome (Petanque area).


Accommodation:

Neighbouring towns and villages:
Chateauneuf Val Saint Donat (5km) and Peipin (2km).