Colmars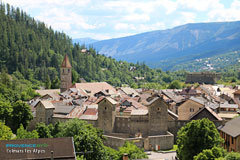 Colmars les Alpes is a superb mountain village in the
Alpes de Haute Provence
located in the upper reaches of the
Verdon
valley between Col d'
Allos
and
Saint André les Alpes
.
Magnificent wooded mountain landscapes surround Colmars, often bathed in sunlight..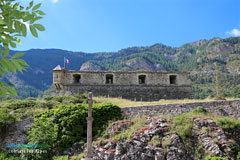 Beautiful long walks or bike rides await you, taking you nearer to nature and the luxurious verdant landscapes.
Thanks to the turbulent events in its history Colmars has an impressive military heritages. The village is ringed by ramparts and guarded by two forts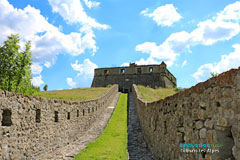 At the end of the XIVth century Colmars was a frontier village with the Duke of Savoy's territory. As a result protection was needed against potential aggressors.
Following numerous wars and fires its defensive system was reinforced over the centuries.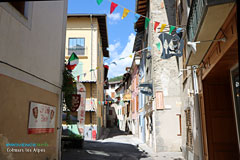 But the present system of well developed fortifications which give the village its current feel date from the XVIIth century.
Visiting Colmars les Alpes, you'll chance upon its small lanes, a few beautiful old houses, pretty little squares with fountains which together give the village its charm. You'll also understand why Colmars is one of the "villages of character".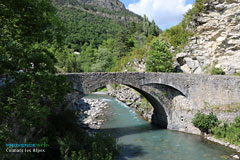 You are close to the
Mercantour National Park
and the
Verdon regional park
,
lavender fields
and the canyon du
Verdon canyon
...
You'll be embarrassed for choice of walks and in winter cross country skiing is available in the Ratery domain.
What to see
XVIth et XVIIth church. Savoy fort built in 1693.
Ramparts, fortified gateways.
La Lance waterfall (20 mn on foot).
Leisure activities
Hiking.
International Folklore Festival (last week in July).
Oralies de Haute-Provence (October).
Village Fete 8 August.
Holiday rentals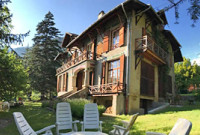 Lots of charm and character for this vast house of 250m², 7 bedrooms and 4 bathrooms. Large garden with children's play area, beautiful view.