Saint Martin de Brômes
Departement of the Alpes de Haute Provence - Verdon - Pop.: 1.200 inh.



On route D952, between Gréoux les Bains ( 6km.) and Riez (14km.).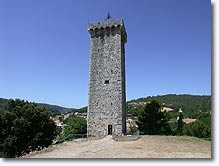 St. Martin is an old village typical of Haute Provence that one must visit on foot, strolling along the narrow streets discovering the restored ancient houses dating back to the 11th and 15th c.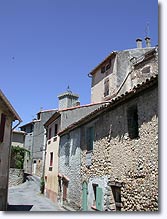 The village is dominated by its Romanesque church and tower vvhich also contains an archeological museum.



Take a tour of the banks of the river Colostre, it is delightful and refreshing in the summer.





What to see:
12th c. Romanesque church. 14th c. church tower.
Museum.


Leisure activities:
Hiking. Petanque.


Accommodation:
Hôtel.
Bed and breakfast.
Holiday rentals.
Campsites.


Neighbouring towns and villages:
Allemagne en Provence (6km), Esparron de Verdon (7km).