Pierrerue
Population : 230 inhabitants
Discover the small village of Pierrerue in the Alpes de Haute Provence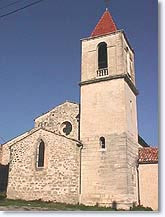 Pierrerue is a small village situated between Forcalquier and Lurs, installed on the slopes of an attractive hillside and surrounded by magnificent countryside.
While visiting Pierrerue, you will discover its interesting historic heritage. Spanning the centuries, the village has managed to preserve and restore much of its historic past.
In the ruins of the chateau dating back to the middle ages, you can seen an underground room, a beautiful balustrade and a restored "corps de logis".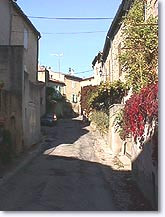 This imposing chateau was built in the 14th century and altered in the 17th century. The 14th century restored parish church is worth visiting as a collection of paintings by J. Aubanel can be seen.
While wandering around the village streets, you will discover the "Place de la Fontaine" where you can see the "Maison du Vieux Four et la Tour de la Fontaine" (1789). You will also come across the townhall situated in an ancient relay point for the post horses.
Just outside the village, you can visit three picturesque hamlets : Saint Pierre, Les Magnans and Nevières.
What to see
19th century restored parish church.
Ruins of the 14th century chateau, restored in the 17th century.
"Maison du vieux four", clock-tower (1789).
Hamlets of St Pierre, Magnans and Nevières.
Leisure activities
Hiking and walking.
Bed and breakfast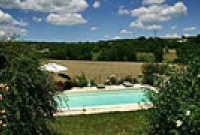 Bed and breakfast. 4 guest roooms 2 to 3 pers with separate entrance
in a typically provencal building
Swimming pool - Quiet - Just a step from Forcalquier
Accomodations
B&Bs
Holiday rentals