La Garde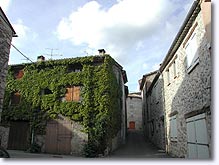 The surrounding areas offer nice walks on the Teillon mountain (1894m.), and on the Destourbes mountain. Don't miss the Parrair waterfall in the south of the village.
For strong walkers there is the
GR4
which goes straight through La Garde. On this trail you can see the indigenous fauna and flora.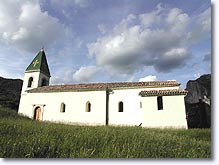 Just outside the village, overlooking a vast prairie, stands a rather surprising chapel all by itself, with a green tiled bell-tower, and sturdy chimes that ring out every hour.
La Garde owes its name to the watch-tower that stood in the village in the 12th century.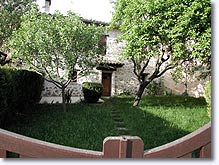 In a quite marvellous setting of verdant fields, wooded hills and gigantic vertical cliffs, surrounded by high poplars and majestic fir trees, the little village of La Garde has conserved the authentic atmosphere of a medieval settlement, with its lopsided streets, covered passageways, quirky stone façades sometimes repainted with pastel colours, etc.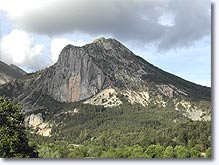 Wine, nougat,
lavender
honey, locally-prepared cold meats, a few craftsmen, including a confectioner, have set up in La Garde, where you will be able to buy some tasty specialities.
The lucky inhabitants of La Garde have no worries at all, enjoying the coolness of the evening in their hedged gardens, breathing this pure gentle air as they listen to the crickets sing !
What to see
Notre Dame des Bormes church.
Remains of the watch-tower (Tour de Garde).
Ste. Anne chapel.
Parrair waterfall.
Leisure activities
Hiking.
Hotels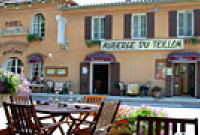 Hôtel - Gastronomical Restaurant
Comfortable rooms with bathroom & toilet, phone & TV
Close to Castellane & the Gorges du Verdon, on Route Napoléon