Sainte Tulle
Population : 3,500 inhabitants
Discover the village of Sainte Tulle, near Manosque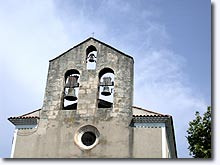 This is what writer Jean Giono wrote about Sainte-Tulle : "For me, this village with its hill-side intact, is the most wonderful instrument of happiness in the world."
The hill is still there today and you can discover for yourself the happiness that Giono spoke about... and that's not all because Sainte-Tulle is an ancient Gallo-Roman site with an interesting historic past.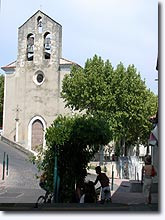 You can discover some relics from the Roman era, the middle ages and the 16th and 17th century.
Sainte Tulle was well known in the 19th century for its scientific research into silk farming.
It then developed into an electricity centre with the opening of the "EDF" power plants in 1919 and 1921.
Today these control 18 hydro-electric sites on the Durance and Verdon rivers.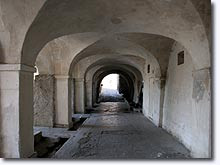 This has not prevented Sainte-Tulle from preserving its charm with small village squares, communal washing areas and picturesque streets where you can happily stroll for hours!
What to see
"Antiphonaire de Ste-Tulle" (parchment collection dating back to 1704).
Crypt and Ste Tulle chapel from the middle ages.
Clock-tower, municipal theatre, covered communal washing area.
Fountain from 1609 and lion's head. "Ecole de Max Tronche" (1931).
Leisure activities
Hiking. Tennis. Heated swimming pool. Sports stadium.
Theatre. Cinema. Village festival 14, 15 and 16 June.
Summer festival August 2.
"Fête des saucisses", first week-end in September.
Accomodations
Hotels
Bed and breakfast.
Holiday rentals.