'; //-->
Entrevaux
Departement of the Alpes de Haute Provence - Pop.: 892 inh.



On the N202, 42km north-east ofCastellane.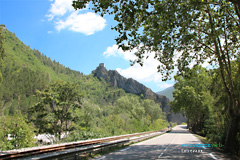 Entrevaux is one of those Provençal villages that has been able to keep its character and charm.

It has been classified as one of the 1,000 most beautiful villages of France.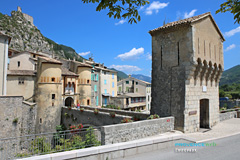 By order of Louis XIV in 1690, Entrevaux was fortified by Vauban, Access to the citadel is intriguing due to the nine zigzaging ramps.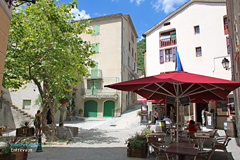 The village has kept its historical buildings intact, both its military and civilian architecturee.

Tall and narrow houses, little public squares and ancient fountains... all in the middle of splendid landscapes, olive groves and terraced gardens.




What to see:
In the citadel :
Medieval gardens. Gothic cathedral.
Crenelated bell tower (unique in Provence).
Medieval fortified castle.
All the fortifications of the citadel.
Motorcycle museum.
Outside the walls:
Chapelle St. Jean.
Working oil mill


Leisure activities:
Activity center with rafting,climbing, mountain biking.
Kayaking, canyoning, hang gliding, paragliding.
Hiking. Horseback riding, Tennis.
Fishing, Hunting.
Painting and pottery exhibitions.


Accommodation:
Hotel.
Bed and breakfast.
Locations vacances.
Campsite.


Neighbouring towns and villages:
Puget-Théniers (7km), St Benoît (11km), Annot (15km).