Allemagne en Provence
Departement of the Alpes de Haute Provence - Verdon - Pop.: 400 inh.



On route D952 between Gréoux les Bains and Riez.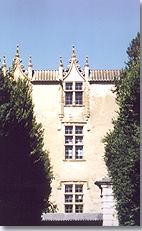 In the middle of the Verdon country and its treasures, Allemagne en Provence is a little town which happens to have a very beautiful castle listed as a historic monument.


Lived in year round, this castle is in a perfect state of upkeep, and is open to the public for visit.

The history of this castle is quite interesting.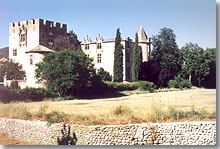 In the 11th century it was a fort, then in the 16th c. it was enlarged and restored into the magnificent Renaissance castle that it is today.

There are nearly 600m² on five level with a dungeon of 25m. and 5 towers. The tulip gardens are superb.



What to see:
16th c. castle and gardens.


Leisure activities:
Hiking.


Accommodation:
Hotel.
Bed and breakfast.
Holiday rentals.


Neighbouring towns and villages:
Saint Martin de Brômes (6km), Montagnac-Montpezat (8km), Esparron de Verdon (8km), Valensole (14km).