Saint Vincent les Forts
Population : 300 inhabitants - Altitude : 1.300m.
Discover Saint Vincent les Forts in the Alpes de Haute Provence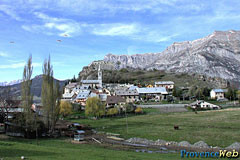 The small village of Saint Vincent Les Forts, which is topped by one of Vauban's fortifications, nestles at the foot of a majestic rock face where it is perched like an eagles nest.
It has a breathtaking view point of Serre-Ponçon lake, standing out as a blue-green splash on the green meadows surrounded by bluish mountains !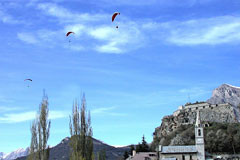 It is hardly surprising that hang-gliding, gliding, and microlighting enthusiasts have chosen this magic site as a base to practise "aeronautical" activities!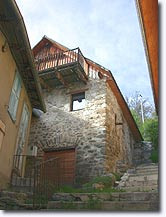 Once you have admired the grandiose panorama to your hearts content, take a stroll through the village of St Vincent Les Forts: You will be welcomed at the entrance by a friendly "mountain inn" and its shaded terrace, before climbing a few streets as far as the church with its square bell tower.
From this height - even though the fortifications are not open to the public (private property!) - you can enjoy a marvellous view, that takes in the meadows surrounding the village, where a few peaceful cows are in pasture.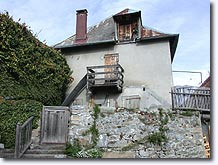 With the fragrance of grass and the lowing of cows, barns full of hay and stacks of wood in front of every house, St Vincent les Forts has remained a country village, and incredibly pastoral at that!
What to see
2 churches, one of which dates from the 16th century.
Leisure activities
Paragliding, hang-gliding, gliding and microlighting, from St-Vincent les Forts airbase.
Mountain Biking ("Mountain Bike resort" label) and Bicycle touring.
Rafting. Canoeing. Hot Dog. Hydrospeed. Canyoning.
Rental of Canoes and Pedal-boats, fishing boats and electric boats.
Tennis. Fishing. Athletic hikes.
In winter, 15 Km of cross-country ski runs through a forest of pines and larches.
Accomodations
Hotels.
Bed and breakfast.
Gites and holiday rentals.
Campsites.