Cadenet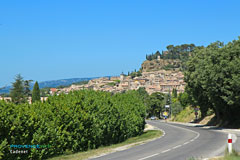 The origin of the name Cadenet comes from Candellence
meaning the inhabitants of a high place
... Cadenet is situated at the heart of the
Luberon
, between
Pertuis
and
Lourmarin
.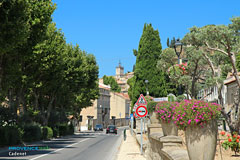 The village boasts a feudal chateau (now a classified site) which has a splendid view of the Durance river, the
Luberon
, the Sainte-Victoire and the
Alpilles
mountains.
Today the chateau is a cultural centure and an art gallery. Musical shows are held at the open-air theatre - "a la fraiche" as they say here... (the temperature only cools once the sun has gone down).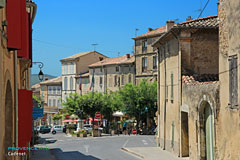 Visitors will be fascinated by the troglodyte dwellings (types of caves) and the
basketwork museum
.
The cultivation of willows in the region until 1978 helped boost the wickerwork industry. Some crafts people still live in Cadenet and they will be delighted to show you their work.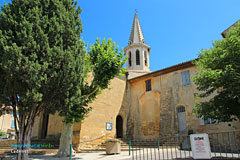 An attractive man-made lake is open to the public from July to September.
The tourist office organises guided visits of the village during summer.
What to see
Site of the castle.
Ste Etienne church. Chapel ND des Anges.
Basketwork museum.
Leisure activities
Provencal market Monday morning.
Rural market on Saturday mornings from April to October.
Hiking and mountain biking (bikes can be hired).
Swimming, tennis, fishing.
Cultural activities.
Bed and breakfast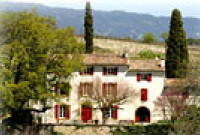 5 spacious bed and breakfast (including a guest rooms with kitchenette) each with separated access in a XVIII°C house with pool surrounded by 12ha of vineyards, olive trees and orchards. 700m from the village
Holiday rentals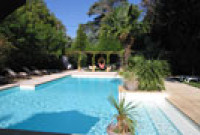 5 rentals from 35 to 120 m² (2 to 6 pers.) - Renovated XVII° cent. house
Swimming pool - garden - 130ha estate
Campings
VAL DE DURANCE

Camping of 27 acres with its tree lined grounds and friendly atmosphere
Bungalows & mobile homes rental 2 to 6 pers. Small 9 acres lake with beach, heated pool, entertainment, kid's club, restaurant.
87

/ 145

Accomodations