Cadolive
Located in the hinterland of
Marseille
, and only 20 minutes from the city center the village of Cadolive is pleasantly situated in the midst of countryside to the north east of the Chaine de l'Etoile hills.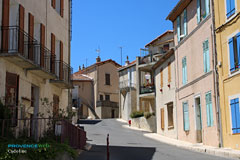 Paved lanes, flowers in clay pots which flow over into its narrow streets, even if the village has no special historic heritage, it is nonetheless charming.
The ancient houses in the village center are progresively being renovated whereas in the area surrounding the village new houses and villages are slowly populating the hills.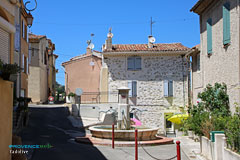 Walk around the labyrinth of narrow village streets you'll happen upon shady cul-de-sacs hiding the gardens of the village houses, streets which rise up and down and where the village cats calmly pass their time in the sun just waiting to be caressed by passing visitors.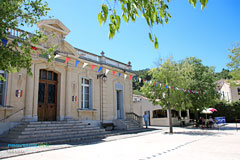 Tranquility rules in the village, often the only noise comes from the children playing in the school playground.
Nothing special here, but Cadolive's charm rests in the fact that it is a is a typical village in the south of France which has known how to preserve its authenticity and conviviality.
What to see
Parish Church.
Leisure activities
Hiking.
Tennis. Football pitch. Basketball. Hand-ball.
Riding Center.
Boulodrome
Summer events..
Accomodations
Stopover Gites (18 pers.) with riding center.