'; //-->
Saint Savournin
The Bouches du Rhone Departement - Population : 3,323 inh.



32km North of Marseilles (28 km), between Gardanne and Aubagne.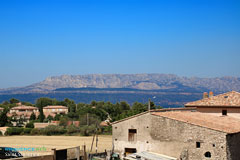 Turning its back on Marseilles, between Aix and Aubagne, far away from the industrial revolutions... and even further from the over-populated adjacent conurbations, Saint Savournin is an old mining village, located at the foot of the Etoile massif.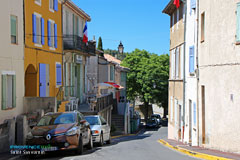 Running parallel to the route departementale D7 which crosses it, the main street is hidden behind back-to-back houses.
Although the old coal mines are not open to the public, the Etoile massif is criss-crossed with paths which delight nature lovers and give visitors the opportunity to enjoy splendid walks.






What to see:
Parish church.


Leisure activities:
Walking.
Boulodrome.


Accommodation:

Holiday rentals.