Maillane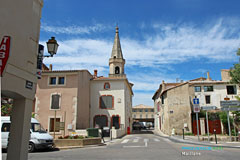 Not far from
Saint Rémy de Provence
and
Tarascon
, Maillane is a peaceful little village situated at the heart of magnificent countryside: hills covered with olive trees and cypresses, long level roads lined with plane trees, orchards and cicadas, shady little squares, blue and green shutters faded by the sun… villages sleepy during the siesta and lively at aperitif and pastis time… here you are, in picture postcard
Provence
- the beautiful
Provence
of the
Alpilles
.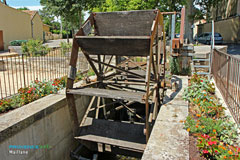 Maillane is largely devoted to the memory of
Freric Mistral
, the illustrious Provencal poet who was born here on 8 September 1830. Mistral was founder of Felibrige (a group of militant Provencal writers who campaigned for the preservation of the langue d'Oc - the language of southern France), ardent defender of the cultural identity of Provence in the 19th century, winner of the Nobel Prize for Literature in 1904, author of Mireille, the famous poem, Mireio, and founder of the Arlaten Museum in
Arles
. He wrote beautifully about
Provence
and lived all his life in his beloved Maillane.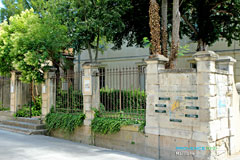 His house has now been painstakingly renovated and converted into a museum. Here you will find Mistral's memory kept very much alive, as well as the objects, books and photographs he collected during his life. The majority of his works were written in Maillane. In the garden there is a statue of him made by Achard.
Your visit to Maillane will reveal a pretty little village typical of the Midi, with attractive stone houses, old doors, pretty flower-bedecked windows and little narrow lanes.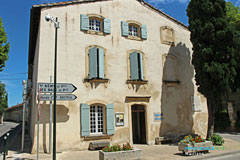 Mistral, each house a witness to the life of the poet. First there is the house where he was born, the Mas du Juge. Next is the Maison du Lezard, topped by a sundial, where he lived with his mother, and then comes the house which he had built on his marriage and where he eventually died in 1914.
To finish, you can visit his final resting place in the cemetery where he lies beneath a replica of the mausoleum of
Queen Jeanne
, which he had erected before he died.
What to see
Sainte Agathe church.
Frederic Mistral Museum.
Mistral's grave (cemetery).
Maison du Lezard (Mistral's house, next to the museum).
Leisure activities
Market on Thursday mornings.
Horse riding and pony club. Tennis.
Walking.
Summer events.
Accomodations