'; //-->
Angles
Alpes de Haute Provence Departement - Population : 63 inh.



20 km. northeast of Castellane by routes D965, N202, and D33.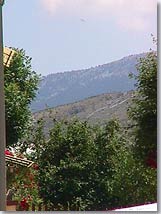 After following the Castillon lake all the way to St. Julien bridge, you will be surprised to find the village Angles, literally carved into the landscape.
Just before coming to the village, there is a forest that was destroyed by a fire in 1982.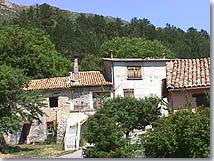 The blackened stumps and forms give an eerie feeling to this valley, but do not be fooled by this impression: Angles is surrounded by great green pastures and beautiful countryside perfect for walks.






What to see:
No historic vestiges but very pleasant excursions around.


Leisure activities:
Hiking. Tennis.


Accommodation:

Holiday rentals.


Neighbouring towns and villages:
Saint Julien du Verdon (7km), Saint André les Alpes (8km).