Sausses
Departement of the Alpes de Haute Provence - Pop.: 100 inh.



At Entrevaux, take the N202 heading for Annot for 6 km, then turn right onto the D902 for 5 km, followed by the D140 for 1.4 km.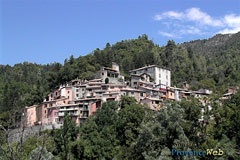 Sausses, (whose name is said to be derived from a salty spring that once existed in these parts), is a superb village, nestling up against the side of a verdant valley, in a setting of cool woods and tranquillity, far away from the busy roads.

Sausses once belonged to Piemont, and then to the king of Sardinia. Traces of its past existence as a border post can still be seen on a few boundary stones (dated 1820) which separated France from Sardinia, and a former customs building (on the edge of the village.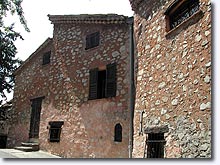 Today none of Sausses' inhabitants are farmers, but it is enjoying a renaissance thanks to families from the towns who have to come to live in the countryside.

Plenty of barns and farmhouses are being restored, and you'll be surprised, even amazed, to discover the beautiful pink-orange stone that was used to build most of the houses.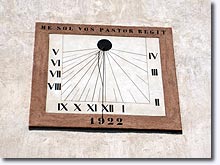 You'll need strong calf muscles to climb up the hairpin streets and the stairways to either side, but what a feeling to discover, in the shade provided by venerable lime trees, nooks and crannies, streets that lead into private gardens, an Oil Mill square, a square tower surmounted by a campanile with its bell, perhaps remaining from an old château, a beautiful church with a Romanesque bell tower, a sun dial announcing: "me sol vos pastor regit" (1922)...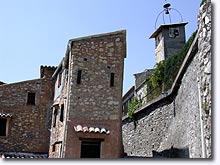 Just around the corner, is an indefinable medieval atmosphere - covered passageways, tiny windows, very low houses and doors.

Located right next to the Daluis Gorge and the road to the Cayole pass, Sausses will delight nature lovers and people who like old stone-work!




What to see:
Lavoir (1896). Église.


Leisure activities:
Many hiking paths (to the Le Fa pass,hamlet of Aurent, Lignin lake, etc.).
Project for an open-air museum.
White water sports in the Daluis gorge.


Accommodation:
Rural gites. LHoliday rentals.


Neighbouring towns and villages:
Castellet les Sausses (4 km) and St Benoît (7 km).