Saint Jacques
Departement of the Alpes de Haute Provence - Pop.: 50 h. - Altitude : 800 m.



From Nice take the RN202, turn right just before Barrême, onto the D119 for 2 km.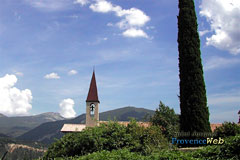 Saint Jacques is a very pretty quiet setting, with an uninterrupted view over wooded hills. It is a small village built up high, where agriculture is still important, and old barns filled with hay rub shoulders with modern houses and gardens where children play.

As the road goes no further, you are assured of absolute peace and quiet. Saint Jacques is not a particularly smart village.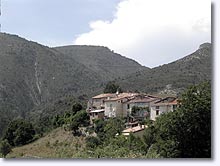 There is plenty of fallow land, old tractors rusting in the fields and barns with holes in their roofs, but there are also a few rather picturesque alleyways, a wash-house and fountain under the shade of chestnut trees, one or two fine stone houses and welcoming terraces inviting the visitor to have a drink in the cool shade, breathing in this pure air and admiring this superb panorama where nature is written with a capital N !




What to see:
19th century church.
18th century communal oven.


Leisure activities:
Hiking. Fishing. Mountain-biking.


Accommodation:
At nearby Barrême.


Neighbouring towns and villages:
Barrême (2 km) and Saint Lions (5 km).