'; //-->
Eguilles
The Bouches du Rhone Departement - Pop.: 7,809 inh.



11 km west of Aix en Provence via the D17.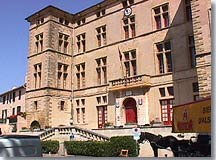 Situated between Salon de Provence and Aix en Provence, some distance from the main high-ways, Eguilles offers a fabulous view of the "chaîne de l'étoile", "l'Etang de Berre" and the famous Mount Sainte-Victoire.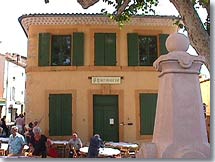 You can stroll with pleasure in the narrow streets of the old village nestled at the foot of its 17th century chateau. You will come across beautiful houses, ancient communal washing areas made out of stone that has bleached over time.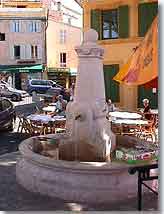 You will discover in the semi-shade the majestic Paul Odobez clock which has been keeping time for more than 131 years.

You will be equally impressed by the mass of the balance weight of this rare treasure... you will be quite enchanted and come away with the impression that time has no meaning in Eguilles !






What to see:
17th century Chateau-Mairie.
Saint Julien parish church. Chapelle des Figons.
Wind-mill, ancient washing areas, fountains, shepherds' huts.
Local produce : calissons (sweets), morning visits, olive oil, wineries.
Arts and crafts : Provencal "santons"


Leisure activities:
Hiking. Tennis. Boulodrome
Market, Tuesday and Friday morning, in the village centre.
May : Festival of art and Provencal traditions.
July : "Nuits théatrales de l'Empéri" (open-air).
August : Fête de la commune.
September : festival, antique fair, exhibitions.


Accommodation:

Rural holiday cottages (gites).
Vacation rentals.
Bed and breakfast.


Neighbouring towns and villages:
Saint Cannat (8 km), Venelles (13 km) and Lambesc (13 km).