'; //-->
Le Puy Sainte Reparade
The Bouches du Rhone Departement - Population : 5,566 inh.



17 km North of Aix en Provence via the N96 and then the D561.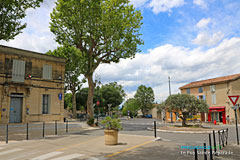 Le Puy Sainte Réparade is located between the ridges of the Trébaresse and the River Durance which marks the natural boundary between the Vaucluse and Bouches du Rhône.
Opposite Puy Sainte Réparade on the other bank of the River you can find Pertuis in the South Luberon.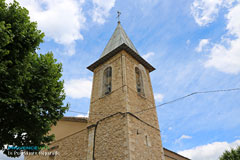 From Ancient history Puy Sainte Réparade has seduced men thanks to its elevated position. It was inhabited by the Romans and then in the XII° century, the Archbishops of Aix built their château there because of their interest in the agricultural qualities of the area.
Unfortunately there are only a few remains left in the village.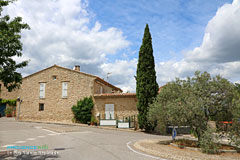 Vast vine fields and agricultural lands surround the village, with the arable crops on the plain and the vines on the hills. The wine produced is very high quality.
There is a beautiful walk up to the Sainte Réparade chapel and when you arrive at the summit there are superb panoramic views over the Durance plain, the Luberon and the Alpilles hills.






What to see:
Parish Church Sainte-Marie XVIII° century.
Sainte Reparade chapel X° or XI° Cent. (restored in 1677 and then in 1975).


Leisure activities:
Walking/Hiking Mountain Biking.
Tennis. Horse Riding Centre.
Fishing.
Boulodrome
Sunday Morning Market.


Accommodation:

Bed and breakfast.
Holiday rentals.
Campsites.


Neighbouring towns and villages:
Meyrargues (9 km), Rognes (9 km), Pertuis (11 km) and Venelles (12 km).