'; //-->
Meyrargues
The Bouches du Rhone Departement - Population : 3,796 inh.



17 km north of' Aix en Provence via the N96.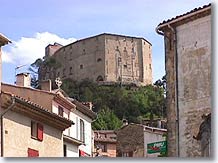 Meyrargues is a medieval village situated in the Durance valley, at the foot of a feudal chateau which over-looks the village from the height of a rocky out-crop.
This chateau was transformed in the 17th century by the D'Albertas family and today it is a 4-star hotel..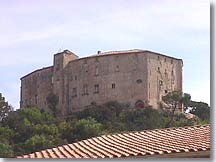 From the outside you can admire the huge stone-staircase and large terrace decorated with balustrades and shrubs, with a superb view of the Durance plaine.
On the inside, the rooms have walls more than 2 metres thick and they are richly decorated in 17th and 18th century style.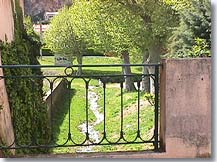 In a valley behind the chateau, by taking the road to the cemetery, you can visit the remains of an ancient aqueduct which once served the town of Aix en Provence.







What to see:
9th or 10th century Chateau de Meyrargues.
Saint-Sebastien Chapel.
"la Mere de Dieu" Chapel .
Roman ruins of the aqueduct.


Leisure activities:
Hiking and mountain biking.
Tennis. Horse-riding. Fishing. Boulodrome
Beginning of May: antique fair (3 days).
Second two weeks in July: Bourse aux armes anciennes.
Second two weeks in August: Fêtes de la Saint-Louis.
Second two weeks in November: Exhibition of Provencal traditions.


Accommodation:

Hotel.
Holiday rentals.
Bed and breakfast.


Neighbouring towns and villages:
Peyrolles en Provence (6 km), Venelles (7 km) and Le Puy Sainte Réparade (9 km).