'; //-->
Pertuis
The Vaucluse Departement - Population : 19,959 inh.



23 km north of Aix en Provence via the D556.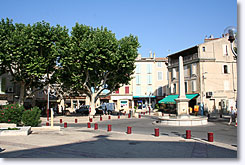 Due to its geographical situation, Pertuis has always been at the centre of communication between the sea and the mountains, which explains its name in Latin - pertus meaning the passage.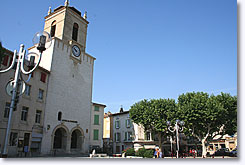 Pertuis is strategically situated between Marseille (50 km), Aix (23 km) and Avignon (80 km).
It is a likeable town in the Luberon, and visitors will appreciate the quality of its environment.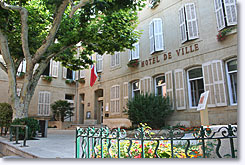 You will be captivated by the narrow, colourful streets, and the old houses that have been so tastefully restored...
Pertuis retains a special atmosphere created by the effect of the Mistral and the luminous quality of the light blending with the impressive architecture and historic past.






What to see:
The house of Reine Jeanne.
The house of François I°, the "maison consulaire" .
The "vieil Etal" or old stall(11th century), the convent of the oratory of Jesus (1620).
St Nicolas church and organ.
Keep of the "chateau disparu", St Jacques tower.


Leisure activities:
Friday morning market in the town centre.
Wednesday and Saturday morning at the place Garcin.
Hiking, horse-riding and mountain biking.
Swimming pool, tennis, cinema.
Cultural events:
June: Corso fleuri. Horse sale.
May: Flower market. Comics festival and street theatre.


Accommodation:

Hotels.
Bed and breakfast.
Vacation rentals.
Campsite.


Neighbouring towns and villages:
La Tour d'Aigues (5 km), La Bastidonne (6 km) and Ansouis (8 km).