Barras
From Digne take the N85 then the D17 for 7 km.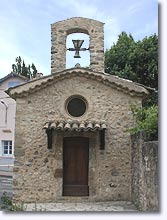 Barras is a very small unpretentious village located on the plain on the banks of the Duyes. It is surrounded by wheat fields and
lavender
patches in a hilly pastoral setting.
While the river banks seem to offer an invitation to strollin the shade of poplar andchestnut trees, the fewscattered houses that make up Barras are more suggestive of a siesta, by a poolside or in a garden shaded with Virginia creepers.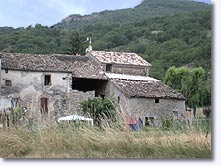 There are no major historical landmarks to visit in Barras, apart from a tiny charming old stone chapel, with its little bronze bell dating back to 1732 all the same!
What to see
Saint-Nicolas church. Chapels.
A distillery
Leisure activities
A basketball court.
Fishing.
Walks (stroll on the banks of the Duyes).