Mallemoisson
Population : 1,000 inhabitants
Discover the village of Mallemoisson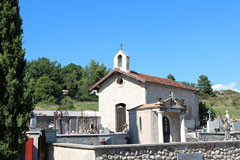 Although the modern houses and residences built along the Route Napoléon are not very picturesque - Mallemoisson seems to have recently become a dormitory town for Digne - the same cannot be said of the old village, built in tiers on a series of low wooded hills.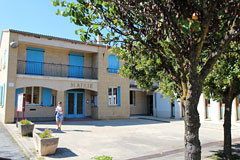 You'll enjoy strolling along the main street from wherestairways climb up, to admire the picturesque dilapidated house fronts, as well as sublime houses built using this local old stone, yellow and round as pebbles, the unpretentious church, where the lintel over the doorway is nevertheless dated 1630, an old fountain covered with moss, a garden where vines and rose bushes grow ...
People who like tranquillity will be delighted to recharge their batteries in this haven of peace.
Leisure activities
Hiking. Fishing.
Mountain-biking.
Vélorail.
Accomodations
Hotel.
Holiday rentals. Gite de France.