Mirabeau
Departement of the Alpes de Haute Provence - Pop.: 500 inh.


From Digne take the RN85, then the D17 for 3 km and finally the D617 for 1 km.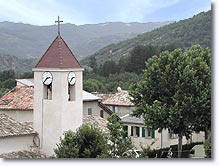 After passing through a cultivated plain, bordered with olive trees and holm oaks, the village of Mirabeau comes into view, situated slightly above the plain, lulled by the song of the cicadas, so peaceful with its gently sloping street, its fountain and covered wash-house, its roofs of old tiles, its grey façades with shutters in their shades of sun-faded blues and greens.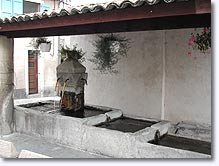 As you breathe in the good pure air, and admire this green countryside, perhaps you feel slightly jealous of the local people, happy owners of a house nestling under the spruces or an old lovingly renovated farmhouse ... enjoying their summer lunch in their garden, under the shade of an arbour where Virginia creepers grow!





What to see:
Two châteaux: 17th century (listed) and 18th century.


Leisure activities:
Hiking. Fishing. Mountain-biking.


Accommodation:
Bed and breakfast.


Neighbouring towns and villages:
Mallemoisson (4 km), Barras (5 km), Aiglun (5 km).