Blieux
Departement of the Alpes de Haute Provence - Verdon - Pop.: 60 inh.



From Grasse, take the Napoleon's road (N85) heading Castellane and 16 km after Castellane take the D 21 for 7 km.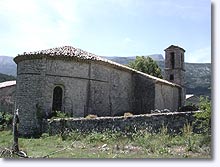 The narrow D 21 follows the Asse river and will lead you to the end of the world. Although the 7 km may seem long to you, at least you will be sure of having total peace and quiet when you arrive!

Rather than a real village, Blieux is really a group of old houses some distance apart.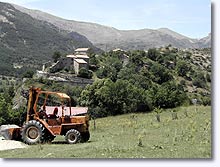 Several of these former farms have been restored with taste, and one or two are still working farms, as the tractor on the photo can testify!

Further along, on a rock, is a group of beautiful stone houses standing proud... And an amazing church, whose square bell tower is built from enormous stone blocks.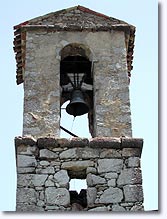 But the real local "star" here is nature itself: a pastoral site, surrounded by high rolling hills, some of which are wooded, and others with strange ravines and folds...

An invitation to hill-walking, to discover for example the sources of the Asse river or even walk as far as Senez (7.6 km away) or Majastres (15 km).





What to see:
Medieval ruins.
The old bridge over the Asse river.
2 churches, one of which dates from the 12th century.


Leisure activities:
Numerous hiking paths (the GR4 hiking path) excursions to the surrounding areas:
Verdon, Valensole, Riez...
Festival of the patron saint on the Sunday following 15th August.


Accommodation:
Rural gite.
Campsite.


Neighbouring towns and villages:
Senez (10km), Barrème (14km) et Castellane (23 km).