Riez
Pop.: 1.800 inh
Discover the ancient village of Riez in the Alpes de Haute Provence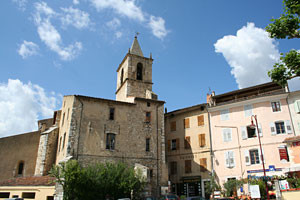 Founded in the first century, this is the most ancient site of the Alpes de Haute Provence, called Riez la Romaine (the roman).
The rich past of this village can be appreciated by visiting its ruins which inclucie different epoques, from Gallo- Roman, medieval and to the Renaissance.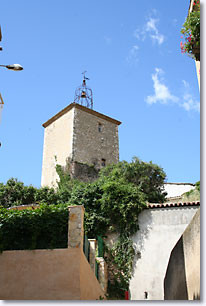 The four columns of a first century temple probable dedicated to Apollo are witnesses to this great past. They must not be overlooked and are the pride of Riez. While strolling about the center ot Riez you will find yourself in a medieval atmosphere. Looking at the tiny streets and the tiny shops one can easily imagine what it was like in those times.
Today the little boutiques have been taken over by potters, faience artisans, and sculptors, and perpetuate these traditional arts and crafts to the pleasure of their visitors.
What to see
Roman columns. Ste. Maxime Church.
14th c. doors Ayguiers and Samson.
Hôtel de Mazan (Gothic private mansion, classified).
Leisure activities
Tennis. Horseback riding. Mountain biking. Hiking trails.
Gutings in the canyons and lakes of Verdon (white water sports, climbing, gliding).
Accomodations
Hotels.
Bed and breakfast.
Holiday rentals.
Campsites.