Senez
On the RN85 (Route Napoléon), 19 km from Castellane, , heading for Digne (35km).
Population : 150 inhabitants
Discover the charming village of Senez
Senez is a small village with a great deal of history. It was known as early as the 2nd century thanks to the Greek geographer Ptolemy, became an episcopal site in the 4th century and in the 12th century a superb cathedral was erected - later to be devastated by the religious wars in the 16th century.
It was even honoured by a visit from the Emperor Napoleon on 3rd March 1815.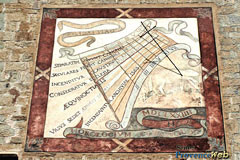 The episcopal church of Senez, built from time-worn yellow stone, is a marvelous remnant of this glorious past, with its richly decorated sculpted great door and a sundial.
It was listed as a historical monument in 1910, and is one of the oldest Romanesque churches in Haute Provence.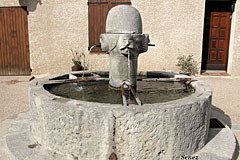 The church's interior just as rich as its front, if not more so, with its panelling, stalls and altarpieces, canvasses and stained glass windows, and above all, the Flanders and Aubusson tapestries.
It is said that it was on admiring these tapestries that Napoleon "felt the greatest artistic emotion of his journey".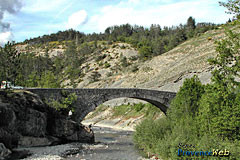 So why not follow his example and ask "Madame Mestre" for the key, to visit this marvelous Romanesque church!!
Senez is a peaceful village located in the midst of a verdant natural environment, close to a gurgling river (Asse de Blieux) and surrounded by wooded hills. You'll enjoy the open space and the pure air far removed from urban bustle.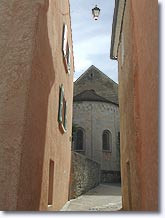 You'll enjoy wandering along is clean side streets, with houses in pink, yellow or grey stone, roofed with Roman tiles and brightened up by flower-filled gardens.
Senez is a perfect village to bring up children, and there are plenty of them about, on bicycles or roller skates, playing in the street in complete safety.
Senez must also be the ideal village to retire to, to play pétanque under the plane trees with the locals !
What to see
The Romanesque cathedral (12th and 13th centuries).
Fountain (18th century).
"Hôtel des évêques" mansion Bridge over the Asse.
Taulanne "clues" (transverse valleys) via the RN 85.
Leisure activities
Hiking.
Training course in trail bike riding, moto-cross and enduro.
Accomodations
Hotel.
Bed and breakfast.
Holiday rentals.
Hiking gite.
Campsite.