Brunet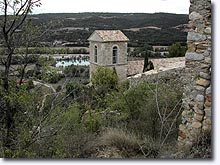 Brunet is built on the side of a hill, above the flat farmland plain of
Valensole
. It benefits from a breathtaking view of the indolent river Asse.
However, do not expect to find a real village here, as Brunet only has two sloping streets plus a few tracks and footpaths with steps.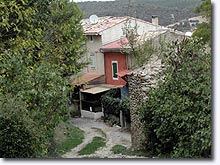 "Rue du château" does in fact lead to a high wall surrounding what must have been a feudal château a very long time ago. It has now been converted into a simple stone building beautifully restored by its owners (not open to the public!).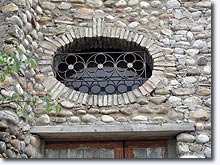 If you take a few discreet stairways, you will climb up to the top of the village, where a large church stands, in good condition but... also converted into a private residence.
There are a few other fine houses in more or less good condition, scattered here and there, some of which are just waiting to enchant someone who likes old stone buildings, so that they can return to their past glory.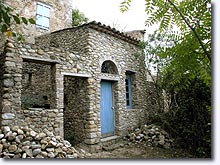 It would no doubt be a bargain, for people who like the unpretentious peacefulness of this little Provencal paradise, perfumed with
lavender
and other aromatic plants!
What to see
Ruins dating from feudal times in Old Brunet.
Traces of the Knights Templars (a house with gravestone inscriptions).
Leisure activities
Mountain biking, walking, horse riding.
Climbing, microlite, white water sports, golf.
Swimming pool. Boulodrome.
Basketball court.
Accomodations
Holiday rentals.