Puimoisson
Departement of the Alpes de Haute Provence - Pop.: 600 inh.



7 km. northeast of Riez by route D953.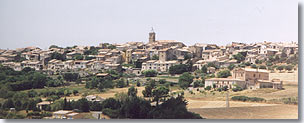 Overlooking the valley of Auvestre, Puimoisson is a calm little village not far from the Valensole plateau.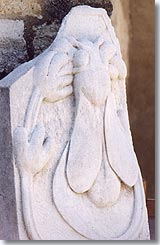 To have a good view of it, go to the Notre Dame de Bellevue chapel across from the village on the opposite side of the Auvestre.


From this point you will see vast spreads of planted lands, tiered houses and of course the church tower.


Puimoisson has a long tradition of agriculture, mostly concerning lavender and wheat.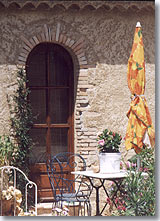 There is a small harvest of black truffle in the oak forests in the beginning of the winter.

Dogs are now used to dig out these mushrooms, pigs being no longer trained to do so.

Immense nettle trees shade the wide central square inside the village, and the numerous craftsmen, potters, and artists who have settled there make Puimoisson a nice place to visit.






What to see:
Eglise St. Michel (18th c.).
St. Appollinaire Chapel (10th c.).
Ruins of the Order of Malte (visits by appointment only).


Leisure activities:
Hiking. Excursions in the area: Verdon, Valensole, Riez.
Gliding Center.


Accommodation:
Hotel.
Holiday rentals.
Campsite.


Neighbouring towns and villages:
Roumoules (9km), Bras d'Asse (9km), Moustiers Sainte Marie (12km).