Château-Arnoux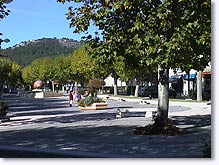 Chateau-Arnoux / Saint-Auban is situated on the right bank of the Durance. The two villages -Chateau-Arnoux to the east and Saint-Auban to the west - are grouped together to form one settlement.
Chateau-Arnoux/Saint-Auban is today the fourth largest town in the department with more than 5000 inhabitants. You will discover a lively commercial centre offering numerous practical services including leisure and sporting activities.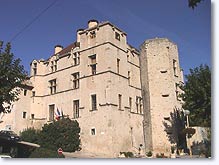 Chateau-Arnoux is lucky to have the Durance river crossing its territory as it forms a small lake, thanks to the
Escale
barrage. You can enjoy some pleasant and refreshing walks in the area, which is also an important bird-watching site.
You can visit the chateau built between 1510 and 1530 by
Pierre de Glandevès
, and admire the 4 towers (round in the west and square in the east) and its sprial staircase. The chateau is decorated in Renaissance style with its windows "à meneaux" and gargoyles on the roof. Today it houses the town-hall.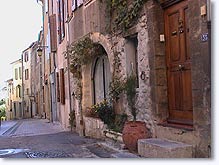 Visitors will enjoy taking a stroll in the park around the chateau and will discover nearby the "Ferme de Font-Robert" (the ancient farm of the chateau dating back to the 16th century).
From the look-out point of the Saint-Jean chapel, 2 km from the centre of Chateau-Arnoux via the N96, you will have a splendid view of the Lure mountain, the Durance and
Sisteron
valley, the
Escale
barrage with the foothills of
Digne
in the background.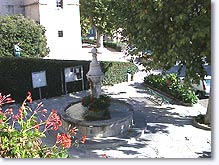 Saint Auban is home to the prestigious
national gliding centre
. With an international reputation, the centre hosted the world gliding championships in 1997.
In another domain entirely, Saint-Auban is the site of the vast industrial chemical complex (Elf-Atochem) which has contributed to the economic development of the region.
What to see
Chateau built by Pierre de Glandevès aat the beginning of the 16th century.
Chateau park.
Ferme de Font-Robert (ancient farm of the chateau).
Chapelle Saint-Jean (1667).
Leisure activities
Hiking, mountain biking.
Swimming pool. Tennis. Fishing. Sports stadium.
Aerodrome and gliding centre.
Photo exhibition in February.
Plastic art exhibition in November.
Jazz festival and summer events in June and July.
Sunday morning market.
Accomodations
Hotel. Hotel-restaurants.
Holiday rentals. Furnished apartments.
Campsite.