L'Escale
Departement of the Alpes de Haute Provence - Pop.: 150 inh.



Between Sisteron and Digne by the "route Napoléon" (the N85) or by the A51 autoroute, exit at Aubignosc, then take the N85.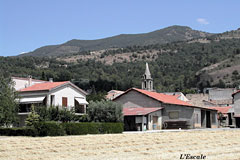 L'Escale is a small village peacefully situated on the banks of the Durance where an important dam retains the river waters to form a pleasant lake.

The village includes several small hamlets extending from the lake to a small hillside.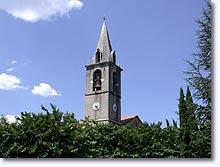 The village of l'Escale began developing in the middle-ages thanks to its strategic situation between Sisteron and Digne, and its proximity to the once-important river traffic on the Durance.

The village was effectively an "Escale" or port-of-call used by boats tansporting various merchandise.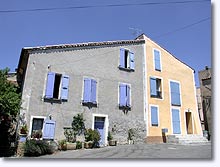 While walking in the narrow streets of l'Escale, you will discover charming vaulted archways, ancient houses and tastefully decorated stone-walls.

The most ancient areas are the "coteau de Vière" and the Hôte hamlet... don't miss them!





What to see:
Parish church "Notre Dame de Mandanoïs" (1854).
"Quartier de l'Hôte".
Vière ruins.


Leisure activities:
Hiking and mountain biking.
During June : Village festival.
During September : Rally "Terre de Drailles".


Accommodation:
Holiday rentals.


Neighbouring towns and villages:
Château-Arnoux (2km), Malijai (6km), Volonne (6km).