Châteauredon
Departement of the Alpes de Haute Provence - Pop.: 100 inh.



12 km from Digne via the N85.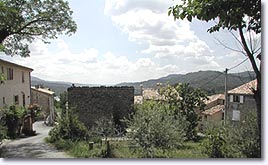 Châteauredon is a tiny village located above the Route Napoléon, in an area of wooded hills, where the air is fresh, surrounded by fields of lavender, and shaded by majestic limetrees.

Just a few scattered houses, and plenty of old barns built from the very fine local yellow stone. Some have been abandoned, others have been restored by families whose children ride their bicycles in the street!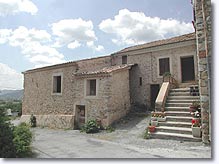 With a perfectly restored fine old manorhouse surrounded by its grouns, a modest 19th century church (1881 !), a few terraces and intimate gardens, the marvellous smell of roses, grass and lavender, life is very pleasant in Châteauredon!





What to see:
Feudal ruins 17th century chateau.
Sainte-Maxime church. Chapels.
Clues de Chabrières.


Leisure activities:
Hiking.


Accommodation:
Hôtel-restaurant.