La Motte du Caire
Via the D951 road from Sisteron for 22km.
Population : 500 inhabitants
Discover the small village of La Motte du Caire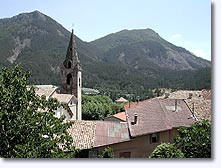 Although the word "motte" (mound) derives from the former location of the village on a mound nearby, where you may well ask, does "Caire" (Cairo) come from? Nobody knows!
In any case La Motte du Caire has a rich past, having belonged to Charles d'Anjou, brother of King Louis IX (Saint Louis), one of whose sons became pope Clement the Sixth.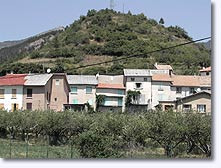 La Motte du Caire is today a typical large Provençal village, with its big car park shaded by plane trees, its café and its fountain (brand new).
Its simple roughcast houses with pastel shutters have been built overlooking a field planted with fruit trees.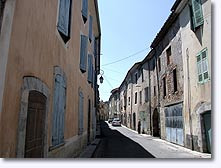 If you take one of these quiet streets lined with kitchen gardens, you will be surprised to discover, provided you have the strength to climb the steps, some magnificent remains of the past, like these passageways and even streets entirely covered over that offer a welcome coolness in summer, and that have an incredible medieval feel to them.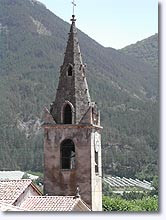 The Romanesque church with bell tower is also likely to enchant you, as will the fountains, the low set ancestral doors, one of which dates from 1682... or the cleverly painted trompe-l'oeil false door!
What to see
Ruins dating from feudal times. The Bastie-Neuve château (private property).
Ste Marie Madeleine church(inside is an 18th century listed painting).
Leisure activities
Hiking.
Gliding using the glider winch at Bastie-Neuve.
Horse riding. Open air swimming pool. Tennis.
Accomodations
Bed and breakfast.
Gites, holiday rentals.
Campsite.